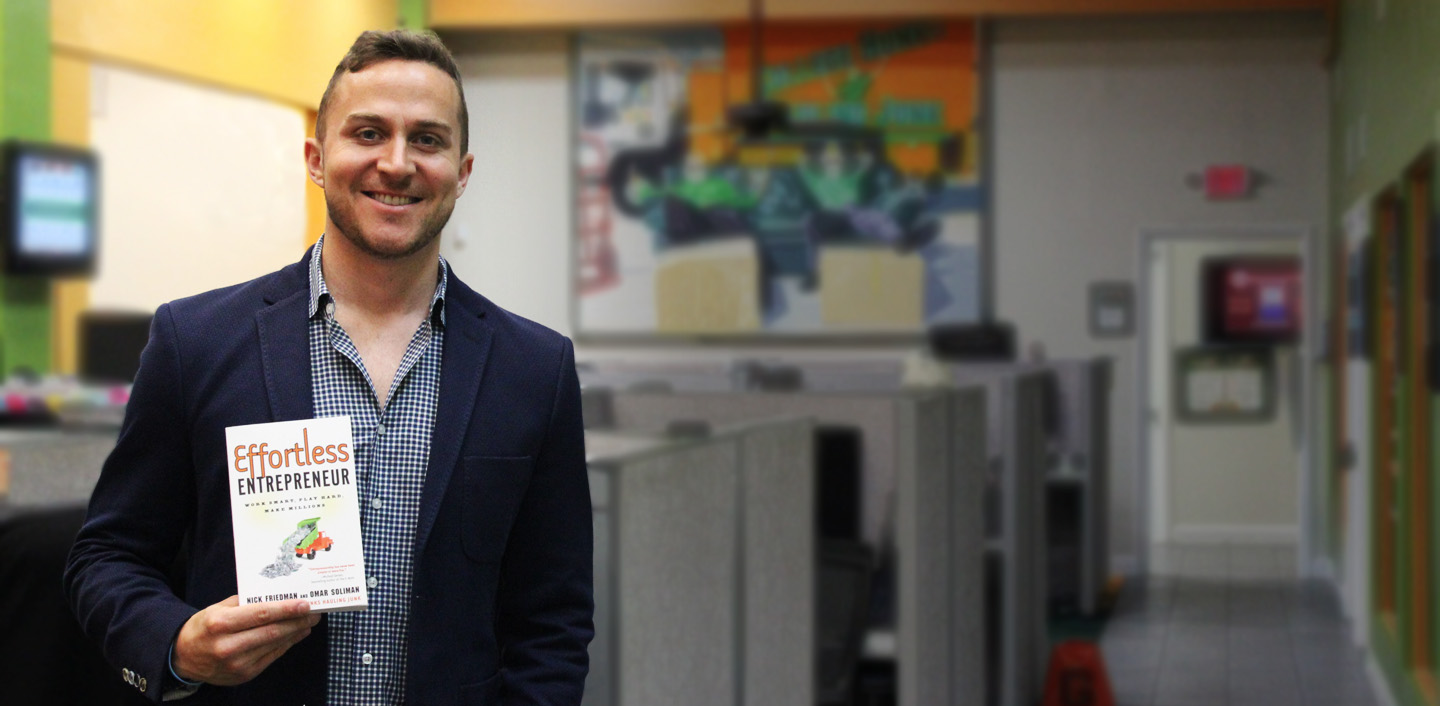 "This is THE book for anyone who has contemplated starting a business. An inspirational and insightful story about the 21st century entrepreneur."

"It should be distributed in business classes across the country."

"Read this book. Read, read. If you want to be a champion, learn from two of the greatest!"

"If you want to unlock the simple secrets of success and happiness in school and in life, then Nick and Omar's easy-to-follow principles are for you."

"I laughed and I learned at the same time..."

"Nick and Omar are the future of entrepreneurship."

"Irreverent, informative, and on target. If you're looking for the real deal on how bootstrap entrepreneurs make things happen, then Effortless Entrepreneur is a book for you."
Here's what you'll find inside:
The 10 Commandments of Business – ignore these and you'll lose more than just your company.
Who, when, and why to get a partner – and how to prevent it from going south.
How to build and use systems that allow explosive growth with less effort.
How to take a "simple" business and quickly dominate a market.
The counterintuitive secret to building a business so fun that you'll never want to sell it.
Anyone can replicate Nick's results. Find out how:
Get the book on Amazon
"I was completely shocked at how much it changed my outlook on entrepreneurship."
COREY SCOTT
Amazon Reviewer